Well, the cat is officially out of the bag – Tome Topple Round 14 begins in a couple short weeks (March 15-28). For those of you who aren't familiar with Tome Topple, the premise is simple: Read those chunky, 500+ page books! Tome Topple was created by Sam over at Thoughts On Tomes (her content is excellent and you should absolutely check her out, if you haven't already)! Back in 2019, I started researching read-a-thons and Tome Topple frequently popped up. I've always tended to stray away from really long books (partially because I feel like I never "make progress" and partially because I feel like some books are unnecessarily long / start to get boring). I wasn't sure if this would really enjoy it or not and decided to just watch Tome Topple from a distance. Note to past self: You're an idiot sandwich. It was a book-related event, of course you would enjoy it!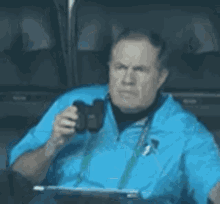 When the pandemic set in last year, I decided I might as well commit to a round of Tome Topple. I joined for Round 11 and had an absolutely blast BUT… it was an EPIC failure. I didn't even get through a whole book in that 2 weeks! After that, I worked out a strategy of how I needed to approach the read-a-thon. I came back for Round 12 and did much, much better – I selected a book I was excited about and plowed right through it! In Round 13, I reached out to Sam and joined Tome Topple as a co-host! This co-host experience was absolutely a highlight of 2020 (which was a tough year for all of us). All of the co-hosts are kick ass people and really work hard to make this read-a-thon fun and enjoyable for everyone! Round 14 is coming up and I'm happy to say I'm back to co-host again! Before I get into the reading challenges for this round, I'd like to introduce my other fellow co-hosts! This is such a friendly, dedicated and awesome group of people!
The infamous "Non-Bingo" board is back to help everyone keep track of their reading challenges. As a reminder, there is no "bingo," this is just a convenient way to track all of the reading prompts!
Round 14's reading prompts are as follows:
The tome that has been on your TBR the longest
A tome audiobook
Tome with the most pages
Seasonal colored tome (for spring or autumn)
Read 1 tome
A tome written by a BIPOC author
Tome from a genre you don't usually read
Tome in a series you haven't read for a while
A tome you started during another round of Tome Topple
The last order of business, my TBR for Round 14! My main objective is to start and finish Queen of Air & Darkness by Cassandra Clare. This is the third and final installment in The Dark Artifices trilogy. Without a doubt, The Dark Artifices has been my favorite series by Cassandra Clare to date. From the first chapter of Lady Midnight, I was hooked! These are all pretty lengthy novels but they don't feel long which proves just how addicting they are! I haven't start The Lost Hours series yet but I've heard really positive things about this books as well (and feel like they have potential to take over the title of favorite Shadowhunter series)! If I'm able to knock out Queen of Air & Darkness, I'll consider this round a win! If I have time to start another book, I'll probably pick either Winter by Marissa Meyer or Mistborn by Brandon Sanderson.
Are you planning to participate in Tome Topple? What's your upcoming TBR look like? Need help selecting what to read? Leave me a comment – I love to chat about books! Definitely make sure you're subscribed to my blog and following @Tome_Topple / @ItsMrGeekToYou on Twitter for all your read-a-thon updates!
Until Next Time,
Mr Geek